Showing 21-23 of 23 results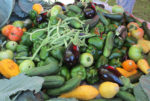 The Montgomery County Farm to Community Planning Project
A food system assessment developed by the Friends of the Farmers Market in Montgomery County in Virginia to identify opportunities to foster growth in local agriculture in ways that are inclusive to the low-income population.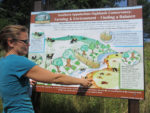 North Carolina Land Trust Helping Beginning Farmers in an Effort that Blends Conservation with Sustainable Ag
ALEXANDER, North Carolina – Over 100 acres of gently rolling grazing land, woodlands and stream corridors just outside of Asheville, NC is the site of an educational effort spearheaded by the Southern Appalachian Highlands Conservancy that combines environmental conservation with agriculture using sustainable ag practices. The program, known as the "Community Farm & Food Project: […]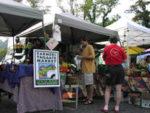 Good Agricultural Practices
This guide from North Carolina State University provides growers with a framework for them to develop their own food safety plans.