Silvopasture Systems Help Reduce Heat Stress in Livestock

Silvopasture systems (the integration of trees and livestock) can improve animal welfare by lowering stress from prolonged exposure to high temperatures, according to the results of a Southern Sustainable Agriculture Research and Education Graduate Student Grant.
Virgnia Tech University graduate student Sanjok Poudel and agroforesty specialist John Fike used cortisol biomarkers as an indicator of stress on Katahdin sheep in black walnut and honey locust silvopasture systems and open-range pastures.
They found that ewes on open pasture had higher body temperatures (0.9 to 1.8 degrees Fahrenheit hotter) than those animals in the silvopasture systems.
Additionally the ewes on open pasture spent more time standing or loafing and less time eating and lying down than ewes in the silvopasture systems, a sign that the animals were trying to lower their heat stress. Prolonged heat stress can impact an animal's behavior, health and productivity.
The researchers also found that measuring cortisol levels through hair samples rather than blood samples was a more reliable measure of stress in the animals. Collecting hair samples is less invasive than taking blood samples, which require animal restraint and a subsequent increase in animal stress. Hair cortisol reflects long-term chronic stress levels in animals as it is not influenced by the handling and restraining of animals during the sampling procedure.
State Contacts
SARE State Coordinators are vital for expanding sustainable agriculture training for Extension, NRCS, and other agricultural professionals, who will then help producers transition to a more sustainable agriculture.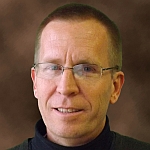 Eric Bendfeldt
Extension Specialist, Community Viability
Virginia Tech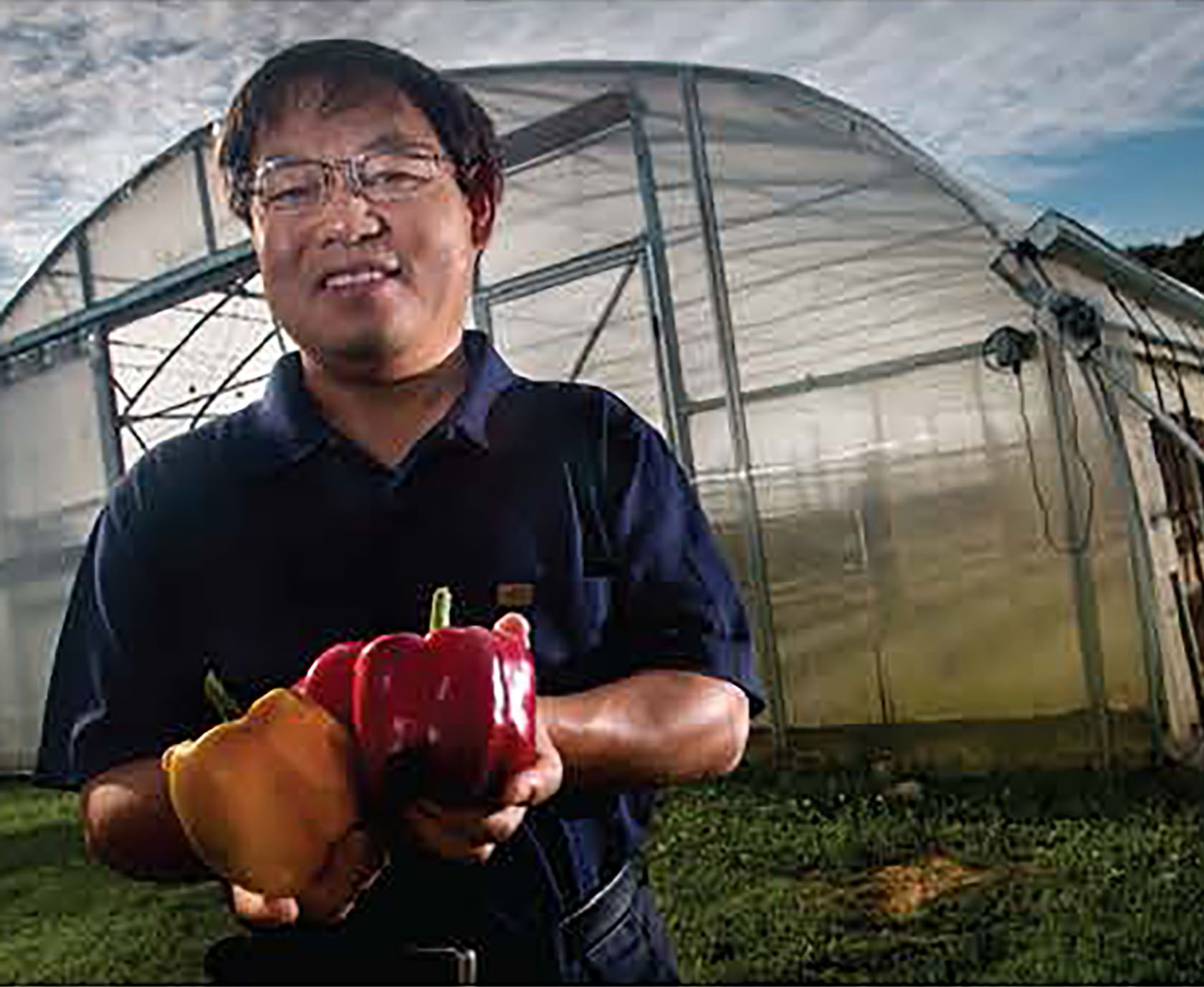 Sanjun Gu
Virginia State University
Recent News From Virginia

Value Added
Diversifying Small Farms with Cereal Grains
FOREST, Virginia – Virginia farmer Michael Grantz is testing what it takes to incorporate cereal grains into a small-scale, diversified vegetable and cut flower farm for soil health as a cover crop and a value-added product for local markets. Grantz has managed a quarter acre plot of wheat and rye on he and his wife's […]
---
SARE IN VIRGINIA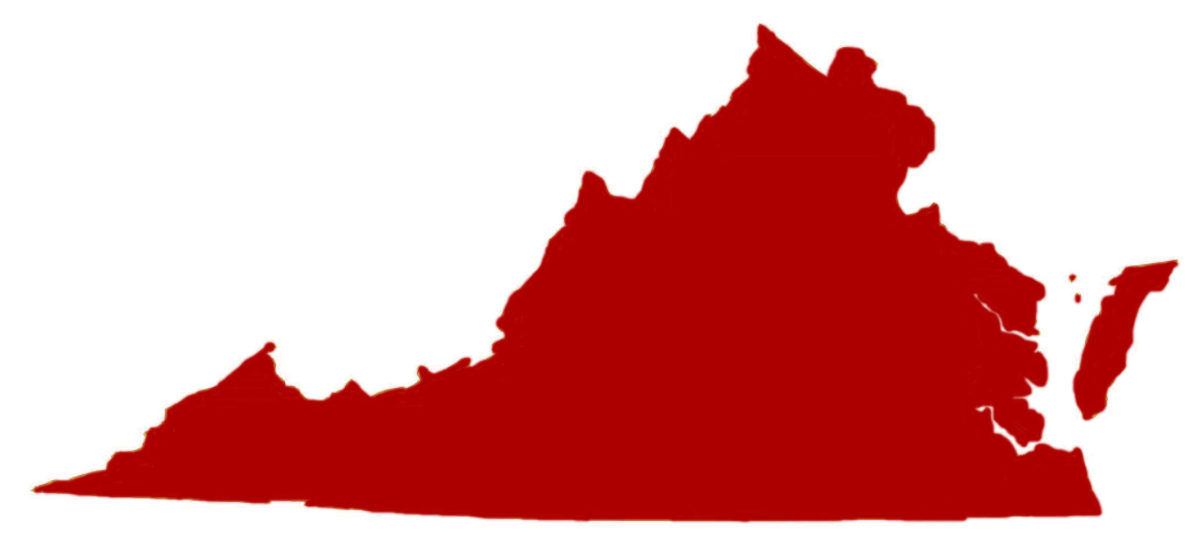 Virginia Sustainable Agriculture Research and Education (SARE) is a professional development program sponsored by the Southern Region SARE and co-coordinated by Virginia Tech and Virginia State University. We work together to deliver a professional development program that enhances the environmental, social, and economic sustainability of the state with a focus on our state's most pressing issues, such as soil health and regional food systems. Since 1988, Virginia's researchers, Extension faculty, producers, and community organizations have received over $4 million in funding for 83 projects that research and implement the best science-based practices in order to improve on-farm sustainable growing techniques and producer sales throughout the state.
Virginia Impacts
$6.6
million
in funding since 1988
141 projects
funded since 1988
Our goal was to determine if planting beans on reflective plastic mulches, which increases light intensity and temperature compared to bare soil, would reduce Mexican bean beetle populations and subsequent plant damage. We believe that our research will provide additional options to bean growers who are interested in integrated pest management.
---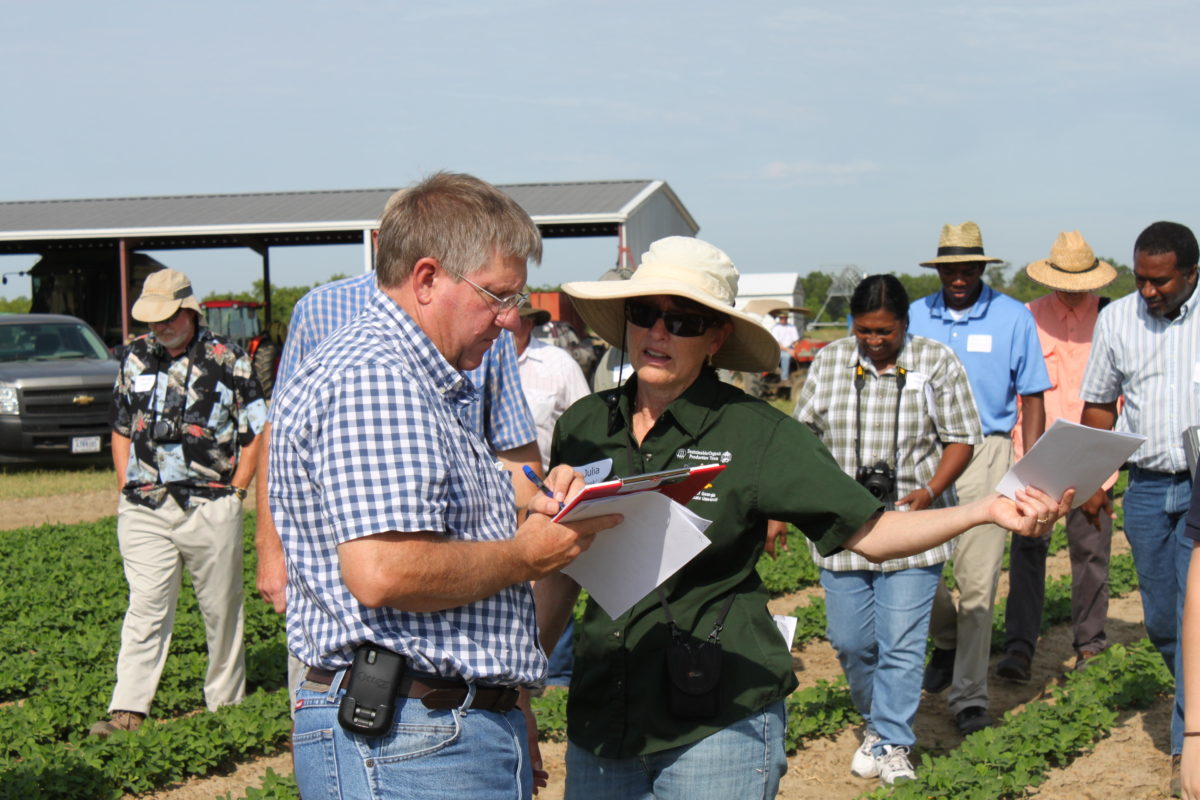 Professional Development Program
Within each state, agricultural educators work directly with farmers and ranchers to further sustainable agriculture production and marketing practices. Through a program called the Professional Development Program (PDP), SARE state ag coordinators provide support for sustainable agriculture education and outreach strategies.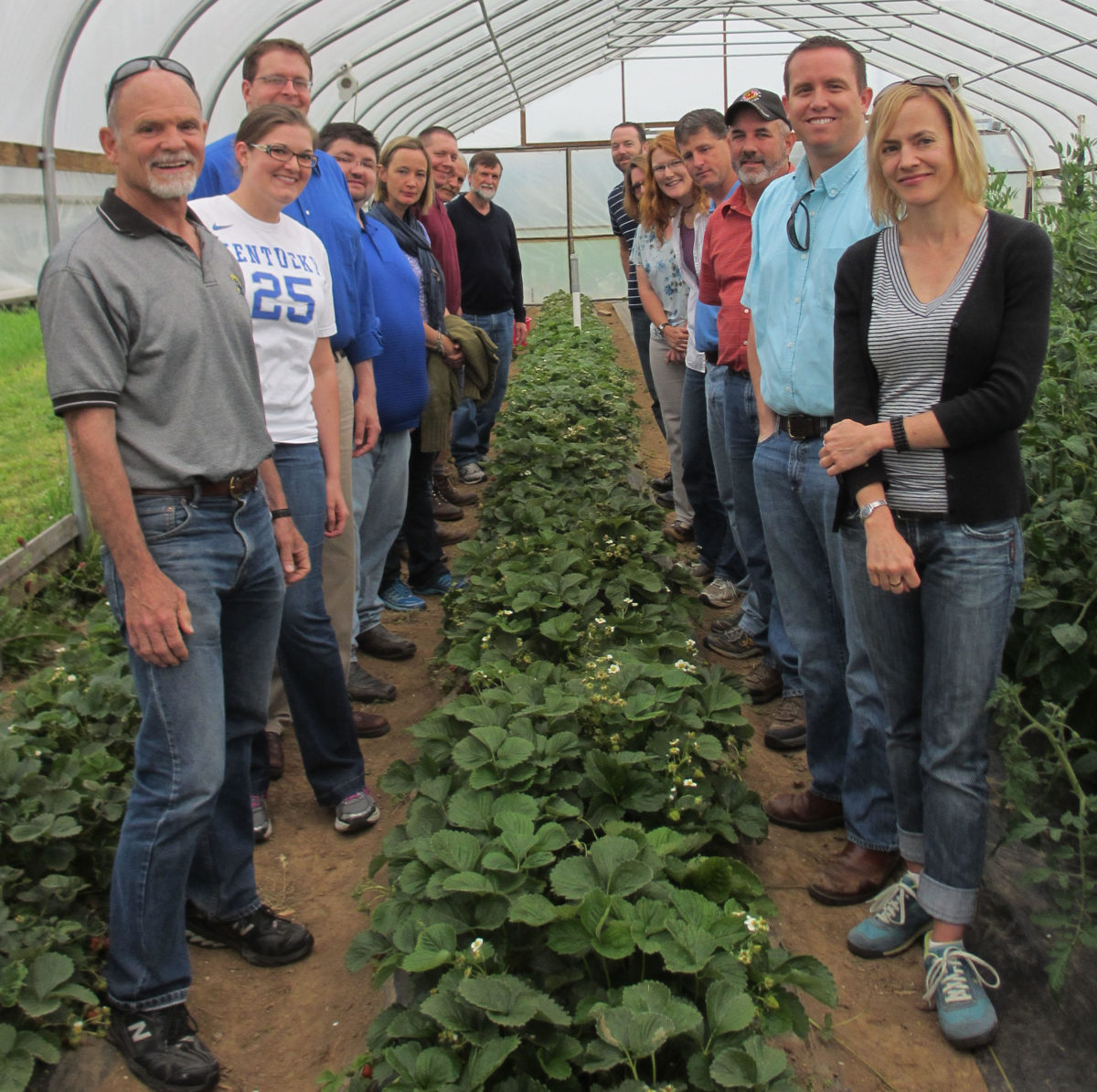 Fellows Program
SARE and the National Association of County Agricultural Agents (NACAA) offer the Sustainable Agriculture Fellows Program, which enhances Cooperative Extension personnel's understanding of sustainable agriculture and provides broad-based, national exposure to successful and unique sustainable agriculture programs.