Stephenville, TEXAS- Maintaining healthy, fertile soil is a tricky thing to do, but this delicate balancing act is a critical component of American agriculture.
For farmers and ranchers, effective soil management must consider a wide variety of factors.
The percentage of organic material in the soil and ratio of sand, clay, and silt have significant implications on where crops can be grown, and the effectiveness of land management practices. Different types of tillage, alternating cropping patterns, cover crop rotations, and grazing livestock can have significant impacts on the soil.
For years, producers have worked with researchers and soil specialists to monitor the health of soil and refine farming methods in ways that boost yields and limits damage to the soil. Some of these techniques, called conservation agriculture practices, offer the opportunity to make soil healthier, increase profit margins, and even pull carbon from the atmosphere by sequestering it in the soil.
At the same time, government agencies, environmental organizations, and others are trying to address the negative side effects of increasing industrialization and urban sprawl by setting limits on pollution and targets for the reduction of carbon dioxide in our atmosphere.
Today, American agriculture is uniquely positioned to not only reduce its impact on the environment but offset the negative impacts of other industries as well.


In recent years, groups outside of agriculture have taken notice of its ability to sequester carbon in the soil, and called for farmers and ranchers to increase the use these practices. In some case, programs to provide economic incentives for farmers and ranchers who sequester carbon have been proposed. According to some, these programs can do more than just offset the additional cost associated with shifting their production practices, and might help small farms become more profitable by offering an additional source of revenue.
However, questions still remain around the ability of conservation agriculture practices to sequester carbon in the soil for long periods of time, the best way to monitor changes in the soil and the willingness of farmers and ranchers to participate in these programs.
Beginning in 2017, the Southern Sustainable Agriculture Research and Education program funded a grant project to study these questions and assembled a Texas-based team of university researchers, soil scientists, farmers, ranchers and specialists from the USDA.
By studying the correlation between soil health assessments, land management practices and soil carbon levels, the team looked to find the best methods for long-term carbon sequestration. At the same time, they evaluated the potential of programs that provide economic incentives for producers who sequester carbon in the soil and conducted surveys to learn more about the decision-making process of producers when implementing new soil conservation practices.
The three-year grant project produced a host of educational documents, online resources and outreach meetings across Texas to share the knowledge generated.
Barbara Bellows, the principal investigator on the project, first got involved in agriculture research as an editor on one of the first papers on organics in the 1980s, but took an interest in soil-based carbon sequestration when she partnered on a project with the Natural Resource Conservation Service.
"In the 1990s, I partnered with a team of researchers through my work to assist in developing a nutrient tracking tool for the Chesapeake Bay. To clean up the bay, a program had been established where an industry or business emitting more nutrients into runoff water than was allowed by the Clean Water Act, could pay farmers to implement conservation practices that more than offset what was released. This tool helped monitor where the nutrients originated and where the offsets occurred.
Not a lot of people were talking about a carbon trading program when we first started the grant project three years ago, but the idea seemed like it was finally ripe." explained Bellows, the Coordinator for the Center for Environmental Studies at Tarleton State University.
Funded through the Southern SARE's Research and Education Grant program, Bellows partnered with researchers and Extension staff from Texas A&M University, the USDA Natural Resources Conservation Service and Agricultural Research Service along with farmers, ranchers, and the National Center for Appropriate Technology to complete the project.
Focusing on 14 farms and ranches in the North Central Texas, the team sought to identify conservation practices that were practical in the real-world but could also sequester carbon. Then, they analyzed the correlation between these land management practices and long-term carbon sequestration.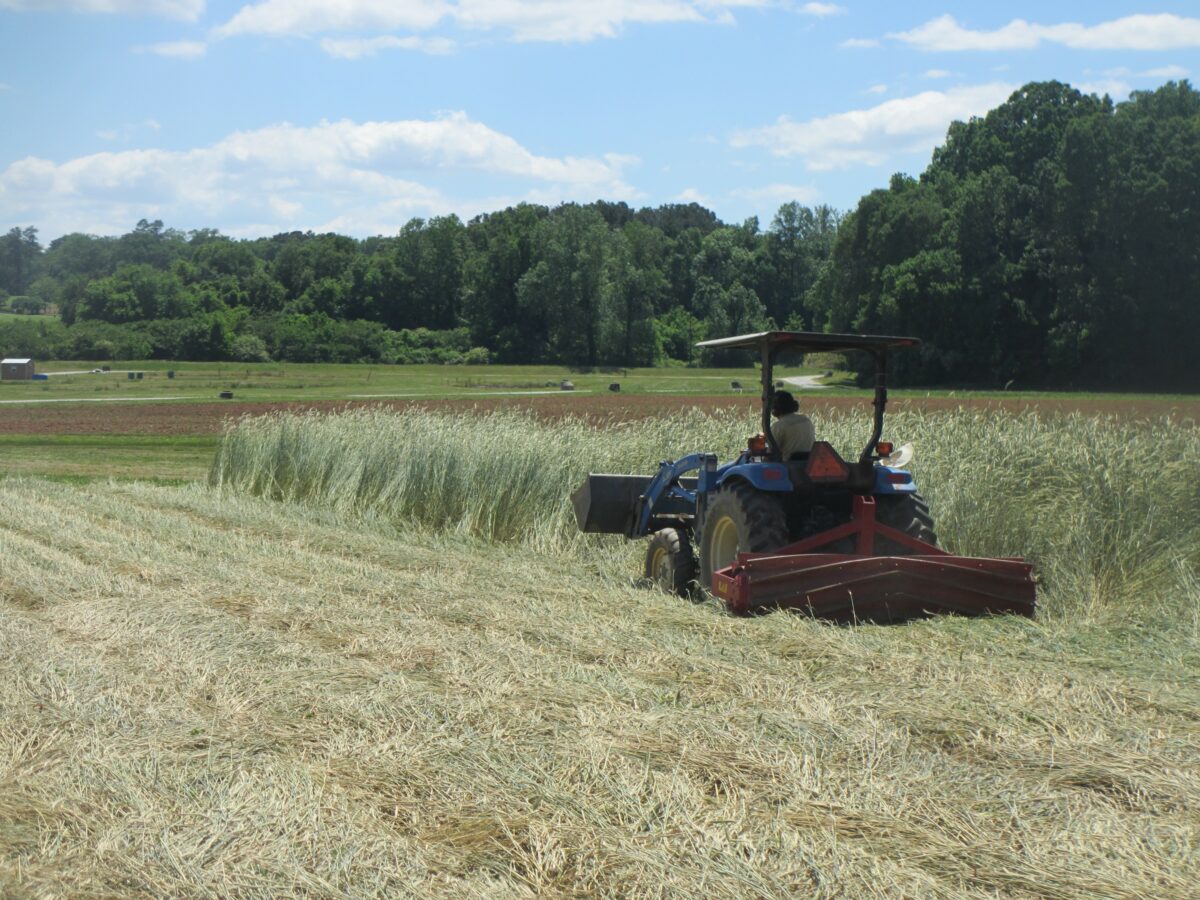 The project intentionally looked at farms that existed on different soil types and had been following these practices for zero, five or ten years. On each operation, soil samples were collected at multiple depths over several years and subjected to a wide variety of tests.
According to Bellows, the experimental design allowed them to gain a better understanding of the impact that farming practices have on carbon sequestration across soil types.
"We couldn't start with a degraded piece of land and spend years trying to rehab the soil, so we selected farms that were on different timelines in implementing the same conservation practices on the same soil type. Instead of waiting 20 years to get results, we could spend a few years monitoring these farms to see how the soil changed over time and isolate the conservation practices as the variable."
"We repeated this same process on operations with different soil types, so we could compare the results across soil type to see if the same practices had a different level of impact on different soil," said Bellows.
Samples from 2017 were analyzed by the Texas A&M AgriLife Extension Service Soil, Water and Forage Testing Laboratory for pH and conductivity as well as the levels nitrate-nitrogen, phosphorus, potassium, calcium, magnesium, sulfur, sodium, and organic carbon in the soil.
The laboratory of Richard Haney at USDA-ARS Grassland Soil and Water Research Laboratory analyzed air-dried surface soils according to the Haney Soil Quality Test.
Frozen samples were sent to Ward Laboratories, Inc for Phospholipid Fatty Acid Analyses (PLFA). This allows researchers to identify the amount of various soil microbial groups, an indicator of the soil microbiome health.
Aggregate stability, permanganate-oxidizable active organic matter, and total carbon analyses were conducted at the Texas A&M AgriLife Research Station in Stephenville, Texas. These samples were also analyzed for soil nutrients and easily-extractable glomalin.
"In testing, I focused on aggregate stability and the ability of soil to absorb and hold water while building active organic carbon. While we still have more work to do on the soil test side of the project, we will have more information in the next few months," said Bellows.
While it is important to both producers and carbon sequestration advocates to raise organic matter in the soil, the two groups must find a delicate balance between producing food and sequestering carbon.
Conservation practices like cover cropping, grazing livestock and no-till farming are known to increase organic matter in the soil. However, raising soil carbon levels by increasing organic material is not a cheap and easy shift for producers to make, nor is it the final solution to the problems associated with a changing climate.
As Bellows explained, soil carbon comes in two forms: active and inactive carbon. Inactive carbon is bound within soil aggregates, does not easily decompose and can be stored in the soil for long periods of time. Advocates for carbon sequestration seek to build this type of carbon in the soil because effectively-sequestered carbon is bound in the soil for over ten years. However, active soil carbon is more important to food production and behaves very differently in the soil.
Active soil carbon is the organic material that is most readily decomposed by microorganisms in the soil, and is more sensitive to changes in land management practices. In the short term, conservation practices build this type of soil carbon while increased tillage and crop production reduce it. It is also linked to a number of important soil processes like water infiltration, erosion and it helps make nutrients in the soil more available to growing crops.
According to Bellows, the best way to monitor for soil carbon sequestration is far from settled science, but says that in addition to behaving differently in the soil, these two forms of carbon are more accurately measured through different soil tests.
A PLFA test serves as an indicator for active carbon by measuring the living soil microbial biomass as higher levels of biomass indicate higher levels of active carbon.
Another way to monitor active carbon is through permanganate-oxidizable organic matter testing. This determines how much organic material in the soil can be oxidized by potassium permanganate and serves as a chemical indicator for active carbon.
These two soil health assessments were identified in the study as key ways for producers to measure active carbon, and the health of their soil.
Total carbon analyses and tests for aggregate stability help determine the levels of inactive carbon in the soil, and were identified as important methods for monitoring soil-based carbon sequestration.
While conservation practices like cover cropping, burning crop residue and reducing tillage are known to build soil carbon, the results from the grant project showed that soil type is more important for long-term carbon sequestration than how the land is managed.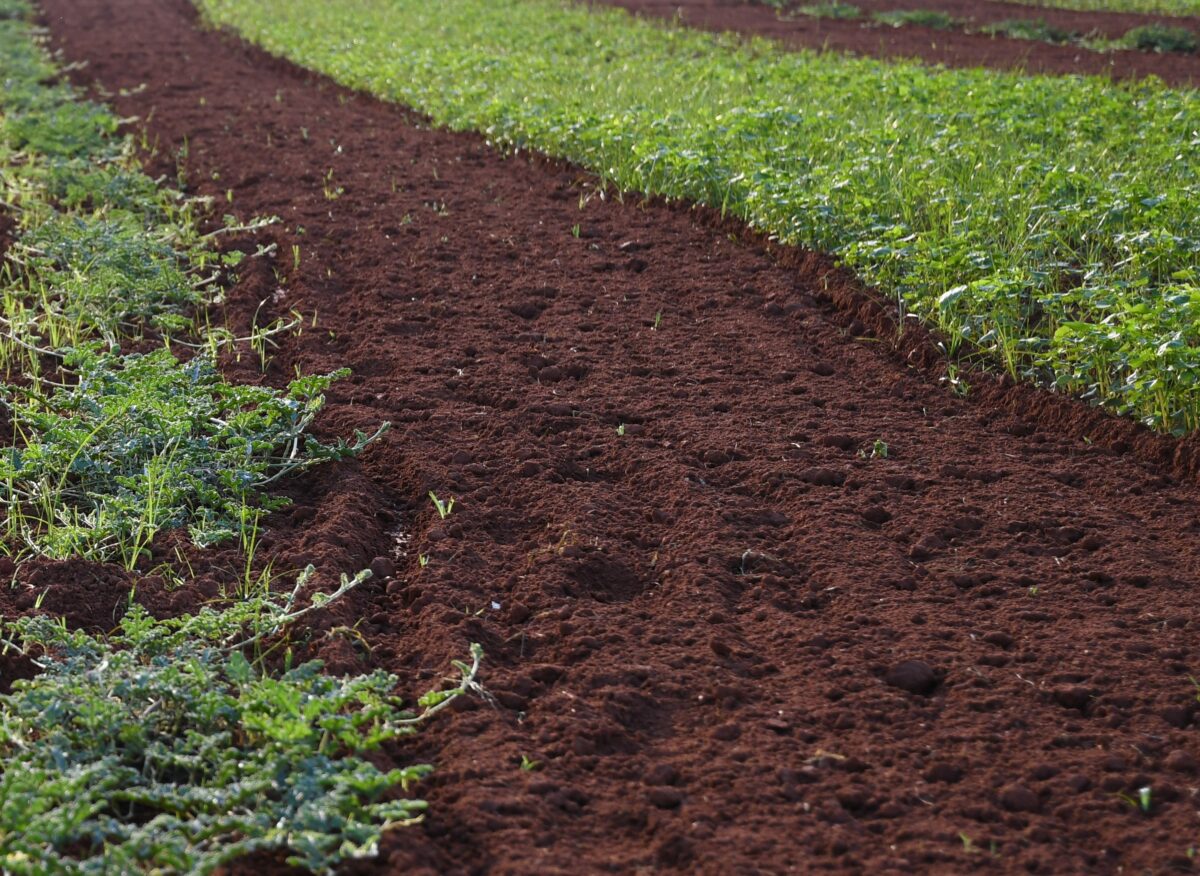 The data showed that soils with a higher clay content can more easily form and retain aggregates than soils with a higher sand content. These aggregates have the ability to bind carbon and nutrients to the soil. Once bound, they are not easily decomposable and remain in the soil for long periods of time. While conservation practices can enhance the ability of soil to form aggregates and effectively sequester carbon, this effect is seen at a much lower rate in sandy soil.
An increase in aggregates and soil carbon can also make it harder for farmers and ranchers to access the nutrients in the soil. This can raise the cost of production by reducing yields or requiring larger amounts of inputs like fertilizers to overcome the nutrient-binding effect of increased soil carbon.
The team understood the need to learn more about the decision-making process used by producers when they implement new land management practices and also wanted to understand more about the willingness of farmers and ranchers to participate in the incentive-based programs touted by advocates for soil-based carbon sequestration.
So, in addition to evaluating soil samples, a combination of interviews and publicly accessible data helped the team develop a deeper understanding of the factors that farmers and ranchers in Texas consider when implementing conservation practices. They also evaluated the potential of agricultural ecosystem service marketing programs to influence these decisions.
While the analysis showed that a complex range of factors influence the adoption of conservation practices, it indicated that maintaining soil health and limiting erosion were the two most important factors considered across all groups involved in the study. The team did not find this surprising as these practices are primarily designed to reduce soil erosion and enhance the biological health of soil.
The team did find that farmers, ranchers and farm support personnel weight other factors differently depending on their perspective.
The economics behind conservation agriculture practices were found to be important to all types of producers but different types of operations weighed the economics of these practices differently. Although payment programs for carbon sequestration offered potential to increase adoption, other factors were found that limit the benefits of these programs.
Economic factors like the cost of equipment, and limited supply of cover crop seed were sighted as limiting factors for adopting conversation practices. Additionally, the economic benefit of conservation practices takes three years to be fully seen. On rented land where landlords do not support the use of conservation practices or on land under a short-term lease agreement, the adoption rate of these practices is lower because of it is difficult for producers to capture the long-term benefits of conversation practices.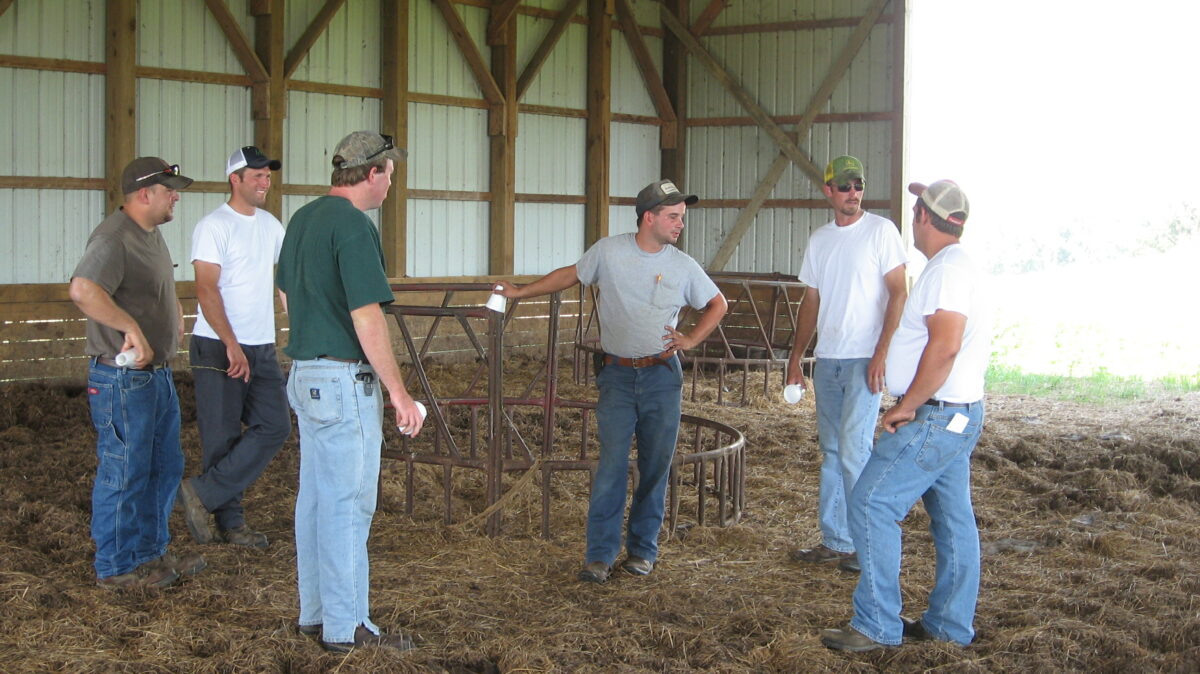 Additionally, both producers and farm support personnel like Extension agents and crop consultants stated that some commodity and crop insurance programs limited the adoption of conservation practices by placing stipulations on the use of crop rotations. They also noted that while the U.S. Agriculture Improvement Act of 2018 encourages the adoption of conservation practices, it limits the ability of producers with high safety net requirements to adopt them. It also places specific guidelines on cover cropping and dual cropping systems which restrict adaptation and flexibility. Additionally, producers stated that NRCS cost-share program contracts did not account for farmers' need to modify farming practices due to adverse weather conditions.
This plays a significant role in the decision-making process of producers in Texas because environmental factors may limit the ability to plant cover crops in a timely manner. Also, arid climates and areas that lack consistent Spring rainfall can be harmed by cover crops because certain varieties remove too much of the soil moisture needed for cash crops. The team found that a lack of research on cover crops suitable for arid environments was cited by some producers as a significant factor in their decision to not adopt conservation practices.
The researchers also looked to farm support personnel to learn more about the sources of information on conservation practices.
Here, the team found that farm support personnel like Extension agents and crop consultants perceive the value of technical and educational assistance on soil conservation practices to be almost twice as important to a producer's decision-making process than was reported by farmers and ranchers. This indicates disconnect between the information desired by producers and the currently-available outreach programs on conservation agriculture practices in Texas.
The data indicated that a lack of locally-adapted information is the source of this disconnect and that the lack of quality information provided to farmers and ranchers may explain the significant lag in the adoption of conservation practices in Texas.
When talking to producers, the team found a difference between those who only farmed row crops, and those who also raised livestock.
Row crop farmers were found to be more concerned with the environmental and economic benefits offered by adopting conservation practices and less concerned with the programs used to promote them. The data showed that programs offering payment for carbon sequestration or cost-sharing programs were half as important to row crop farmers when compared to the long-term economic benefits of soil conservation.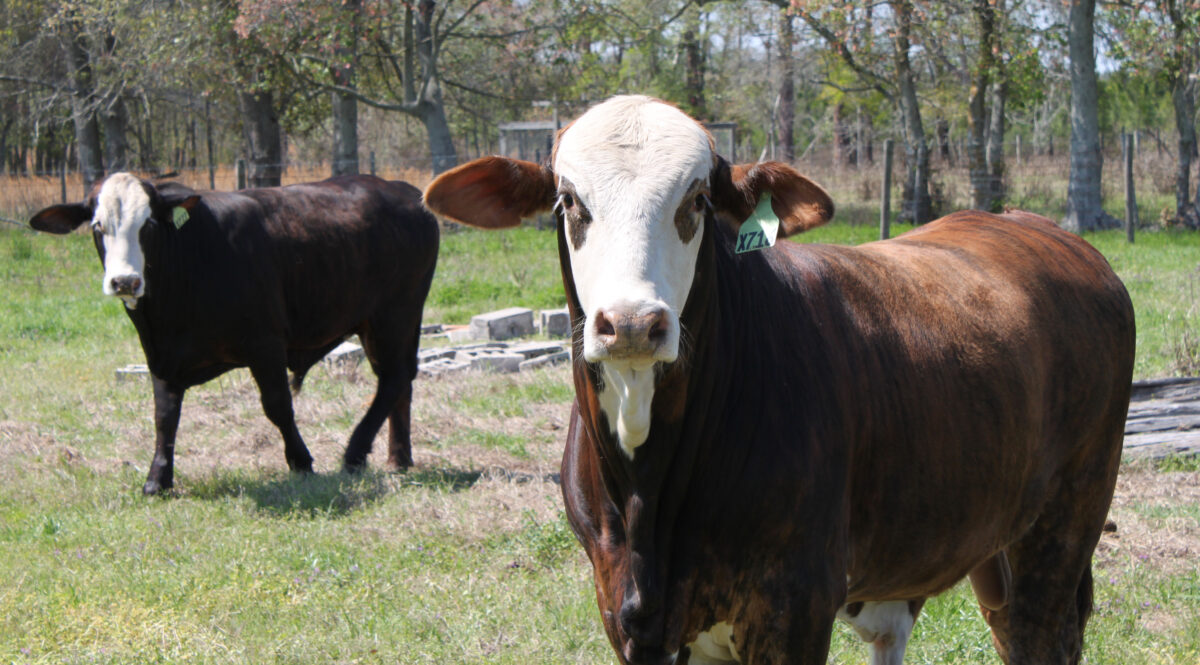 On operations with a combination of livestock and row crops, more interest was shown in programs to help fund the adoption of these practices, but the economic benefits of conservation practices still played a critical role in their decision-making process. According to the researchers, these operations tended to be larger and would require more funding to shift land management practices.
This data indicates that economic support programs could offer short-term benefits in helping large farms implement conservation agriculture practices and that they would be willing to participate in these programs. However, it also illustrates that farmers and ranchers are more concerned with economic benefits of the conversation practices than sequestering carbon.
This study also found that large farms who successfully shift towards conservation practices tended to be local leaders for conservation agricultural practices. Once they shift into these practices, they not only serve as a successful model for other farms and ranches but they are also source of locally-adapted information on conservation practices and help produce cover crop seed for their local area.
Conclusions
In conclusion, the team found its soil research to be in line with similar studies when they found few differences in soil health characteristics across farm management practices, but did observe significant differences across soil type. Their report states that while conservation practices might not provide equal benefit to all farmers, the greatest carbon sequestration potential is found on farms with soils with a relatively high clay content.
Furthermore, the team found a disconnect between the current research and information on conservation practices in Texas, and what was desired by farmers and ranchers. While they are willing to implement conservation practices, many producers stated that practices did not make sense environmentally or economically due to a lack of locally-adapted research. This lack of locally-adapted research is a direct factor in the limited adoption of conservation agriculture practices in Texas.
The economics of conservation practices also play a critical role in a producer's willingness to implement them. Large farms and ranches were found to be more interested in programs that offered economic incentives in addition to the economic gains of conservation due to the high cost of changing production practices.
Producers who owned their land or operate under long-term rental contracts are more willing to participate in voluntary programs that incentivize conservation practices through cost-sharing or payments for environmental improvements. However, they stated that many of the existing programs limited their ability to implement appropriate conservation practices because they have strict guidelines and regulations that can be impractical in real-world applications.
This grant project shows the potential for conservation practices in Texas and highlights the necessary changes needed to increase their adoption. Several documents and other resources were created during this project which explain the findings of the project in more detail. These materials can be access through the SARE Grant Database at the link below.
---
Published by the Southern Region of the Sustainable Agriculture Research and Education (SARE) program. Funded by the USDA National Institute of Food and Agriculture (NIFA), Southern SARE operates under cooperative agreements with the University of Georgia, Fort Valley State University, and the Kerr Center for Sustainable Agriculture to offer competitive grants to advance sustainable agriculture in America's Southern region. This material is based upon work that is supported by the National Institute of Food and Agriculture, U.S. Department of Agriculture, through Southern Sustainable Agriculture Research and Education, under sub-award number: LS17-277. USDA is an equal opportunity employer and service provider. Any opinions, findings, conclusions, or recommendations expressed in this publication are those of the author(s) and do not necessarily reflect the view of the U.S. Department of Agriculture.
Want more information? See the related SARE grant: