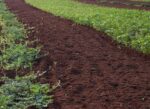 New Research Sheds Light on the Potential of Carbon Farming in Texas
Beginning in 2017, the Southern Sustainable Agriculture Research and Education program funded a grant project to study these questions and assembled a Texas-based team of university researchers, soil scientists, farmers, ranchers and specialists from the USDA.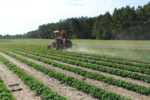 Organic Grain Production Video Series
A series of videos developed by University of Georgia, North Carolina State University and USDA-ARS on organic grain production.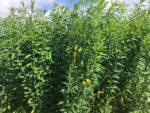 Annual Cover Crops in Florida Vegetable Systems
Fact sheet series from the University of Florida IFAS Extension on integrating cover crops in vegetable production systems in Florida.