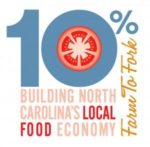 What Can Be: Regional Food Systems
This video outlines the economic redevelopment project of Working Landscapes in Warrenton, North Carolina, telling the story of two rural leaders who moved home to Warren County to contribute to their local economy by building a small processing center.


Biomass Energy Training Curriculum
This curriculum provides training on biomass energy to extension agents and local officials so that they may deliver this information to their stakeholders. While it is written as a training guide for TN, much of the information is applicable throughout the Southeastern US region.