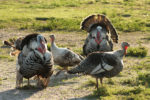 Heritage Turkey Manual
Developed by The Livestock Conservancy, the Heritage Turkey Manual provides information on all facets of pasture-based turkey production and turkey breeding.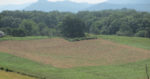 No-Till Cropping Systems in Oklahoma
This publication is designed to assist individuals interested in a no-till cropping system in making decisions that affect the production of their operation.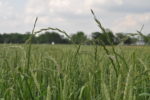 No-Till Wheat Production in Oklahoma
A fact sheet developed by Oklahoma Cooperative Extension Service on management considerations when switching from conventional till to no-till wheat production.