The educational materials listed on this page are about Biofuel Feedstocks.
There are a number of different kinds of crops besides corn that can be used as feedstocks for producing biofuel. Biofuel feedstocks produce starches or sugars that can be converted to produce ethanol, while others produce oil that can be used in biodiesel production. The types of biofuel are widely varied, and likewise there are many different biofuel sources. Biomass, unlike other renewable energy, can be converted into liquid biofuels to help meet transportation fuel needs. These different sources of biofuel from biofuel crops are used to make various biofuels, such as camelina, ethanol from corn, sugarcane ethanol, algae biofuel and canola oil biodiesel, and are essential for biofuel feedstock. Key practices include the use of agronomic crops, byproduct utilization, bioenergy and biofuels, anaerobic digestion, biodiesel, biofuel feedstocks, nutrient cycling, municipal wastes, renewable energy.
SARE's book Building a Sustainable Business helps farmers build both a sustainable and profitable business plan that includes renewable energy and biofuel. The SARE bulletin Clean Energy Farming: Cutting Costs, Improving Efficiencies, Harnessing Renewables helps farmers utilize clean energy practices on their operations, which may include utilizing byproducts for biodiesel production and other renewable fuels. In the SARE video Energy Independence: On-Farm Biodiesel Fuel Production, Vermont farmer Roger Rainville describes how he grows oilseed crops such as sunflower and canola as biofuel feedstocks. The Farm Energy Topic Room provides a wealth of information on clean energy topics, including biodiesel, farm energy audits, solar and wind energy, and more.


Biomass Energy Training Curriculum
This curriculum provides training on biomass energy to extension agents and local officials so that they may deliver this information to their stakeholders. While it is written as a training guide for TN, much of the information is applicable throughout the Southeastern US region.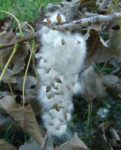 Establishing Cottonwood Plantations
A fact sheet on establishing cottonwoods as a bioenergy feedstock in the Lower Mississippi Alluvial Valley from the University of Arkansas Division of Agriculture Research and Extension.