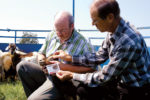 FAMACHA
FAMACHA is a diagnostic tool to help farmers identify parasite infection in small ruminants, allowing them to cut the cost of deworming agents by targeting treatments only to infected animals. Training is required before purchase.


Biomass Energy Training Curriculum
This curriculum provides training on biomass energy to extension agents and local officials so that they may deliver this information to their stakeholders. While it is written as a training guide for TN, much of the information is applicable throughout the Southeastern US region.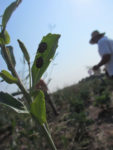 Organic Horticulture Training for the Southeast
An interactive website to help ag professionals develop successful organic education programs.